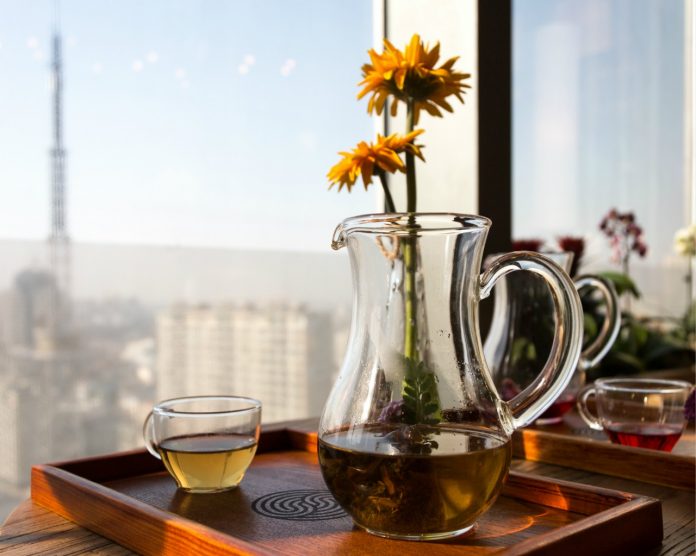 Certain things are meant to be together – chocolate and peanut butter, for instance. Another example is caffeine and book stores. A stimulating drink pairs well with an equally stimulating novel. Back in North America, it would be common to find books in a café, or a café inside a bookstore. The dividing line between what is a bookshop and what is a coffee house can be thin — the corporate example would be Barnes and Noblecc and their working relationship with Starbucks, a concept which has recently been imported into China. Both Garden Books and the Foreign Language Book Store in Shanghai serve coffee. At least one Xinhua Book store in Changzhou does as well. Many cafés also have books readily available. China is more of a nation of tea drinkers, and it has been that way for hundreds if not thousands of years — coffee is a cultural import in the Middle Kingdom.
有些东西天生就该搭配在一起,就像巧克力和花生酱,咖啡和书店,刺激性饮料要搭配同样刺激的小说。在北美,经常见到有很多书的咖啡馆或有咖啡区的书店,其实很难界定到底是书店还是咖啡馆。像巴诺书店与星巴克的之间的合作关系,此概念最近已经在中国流行起来,上海的许多花园书店和外文书店都供应咖啡。在常州,有一些书店也供应咖啡,也有提供书籍的咖啡馆。中国人,还是喝茶的居多,茶在中国有数千年(至少也有数百年)的历史, 而咖啡属于外来文化。
It seems fitting that, eventually, a Chinese bookstore would switch from coffee to selling tea; take the western phenomenon of caffeine and bound volumes of text, and localize it. At least one bookshop in Changzhou has done this recently. Banshan Books fills the 14th, 15th, and 16th floors atop the New Century Department Store downtown. While most of the volumes for sale are in Chinese, there are some English titles interspersed. The 16th floor is also home to Dang Nian Cha Liao 当年茶寮, a Japanese-style tea house.
一家中国书店如果能摆脱西方咖啡与书捆绑文化的束缚,融合本土文化从售卖咖啡转向售卖茶似乎才更合适。最近常州有一家书店已经这样做了。半山书局位于新世纪百货大楼的14-16层。书局大部分书籍是中文的,但也不乏一些英文书籍。位于书局16楼的当年茶寮,是一家日式茶馆。
Tea "house" may not be the most exacting of terms here, but the area selling tea is partitioned off by its ambiance. Floral displays and other bits of greenery give the area a cozy feel. This is a more pleasant way to divide the area without using a wall or some other obvious partition. Some of the more regular customers can sign up for flower arranging classes. As for the tea itself, Dang Nian Cha Liao offers both caffeinated and decaf options. While the café's style is Japanese, the tea itself is not imported and comes from Chinese sources.
茶"馆"没有那么拘谨,售卖区被巧妙隔开。花卉和一些绿植赋予整个区域舒适的感觉,这样的划分区域的方式不会给人生硬的感觉。一些常客可以报名参加花艺班。至于茶本身,当年茶寮提供传统茶和新式茶。虽然茶馆的装修风格是日本的,但茶不是进口的,而且来自中国本土。
Beyond leaves or flowers steeping in hot water, one of the greatest things about the place may not just be the tea. The 16th floor is the highest level of this particular building. Here, one can not only read a book and enjoy a refreshingly hot beverage, but one can also marvel at the skyline. This is in the thick of downtown Changzhou, and it's hard to get the same sort of vista elsewhere. Actually being able to see the tops of some of the buildings against the horizon gives Changzhou a cosmopolitan feel that a person really cannot have while walking along Yanling, Nadajie, or Beidajie. Dang Nian Cha Liao's owner purportedly thought about leasing space on one of the other bookstore's floors, but was taken aback by this view. On a clear day, watching the sunset over Changzhou's city center while sipping a black tea with hints of ginger could be quietly epic. That is what Dang Nian Cha Liao offers. It's a good place to enjoy a good drink, a good book, and a great view.
当年茶寮最吸引人的不仅仅是茶。 16楼是这座建筑的最高层。在这里,人们不仅可以手捧暖心的热饮静心阅读,还可以欣赏美丽的风景线。大楼坐落在常州繁华的市区,很难在其他地方欣赏到同样的风景。实际上,能够看到一些建筑物的顶端,使得常州有一种国际化的感觉,只沿着延凌路,南大街或者北大街走的话是体会不到这种感觉的。当年茶寮的老板之前想在书局的其它楼层开茶馆,但最终还是被顶楼的视野征服。在某个晴朗的一天,手捧一杯生姜红茶,在常州市中心观看落日,静静地欣赏史诗般的风景。当年茶寮,提供美饮,好书,好美景的好地方。
---
Photo by Photos by Pete Webb