My mother was an Italian American and my father is parts Polish, Irish and German. The idea was to have all parts of our family history represented and celebrated on the table. While we would have the traditional Easter lamb, there would be also stuffed cabbage, homemade ricotta ravioli, and others. My mom's typical Easter tomato sauce – for the ravioli – was a sumptuous mixture of meatballs, Italian sausage, and spare ribs that would simmer whole day on the stove. It was one of many reasons to look forward to Easter in the Ristow household.
  的母亲是意大利裔美国人,父亲则有着波兰,爱尔兰和德国血统。我们想要在准备的食物中体现我们的家族历史,所以我们的餐桌上会有传统的复活节羊肉,也会准备包菜卷,自制的意大利干酪水饺。我母亲秘制的用了搭配意大利水饺的复活节蕃茄酱,它混合了肉圆,意大利香肠和猪肋排边角料,而且要在炉子上烹饪一整天。这也是为什么Ristow家族很期待复活节的原因之一。
Easter Day is a festival and holiday celebrating the resurrection of Jesus. For some, it is also known as Resurrection Sunday. This festive day has evolved throughout generations, which is based on ethnicity and religion. Mr. Alain Krumm, our French Executive Chef shared on his childhood memories of celebration with his family. Chef Krumm was raised from a Catholic household and with the different background from both parents, the variety of dishes were prepared on every Easter Day in France.
复活节是庆祝耶稣复活的节假日。 对于一些人来说,复活节也被称为主复活日。 这个充满欢乐的节日基于种族和宗教,历经了几代人的演变。法国行政总厨Alain Krumm先生与我们分享了他童年时与家人共度复活节的经历。 Krumm主厨出生在一个天主教家庭,由于父母的背景都不一样,所以在法国,他们家的复活节食物也是多种多样。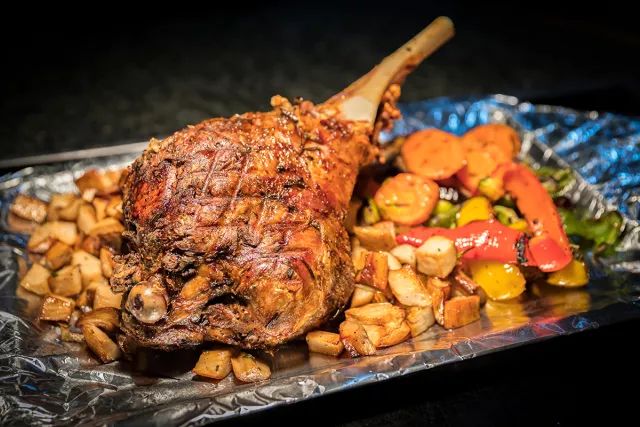 Chef Krumm is one of many people, who are having difficulties to keep a tradition of celebration with the family, due to career and life in abroad. He has been working in many countries including China in his 30 long years of experience. Shanghai has been a home for Chef Krumm for several years as his beloved wife and son reside in the Bund City. He always travels between Changzhou and Shanghai on regular basis to stay close with his family.
Krumm主厨跟很多身在异乡的外籍人士一样,由于工作和生活原因,没法一直延续这些节日传统。他拥有30余年的海外工作经历,包括中国。上海对他来说就是他的家,因为妻子和儿子在那,所以他经常穿梭于上海常州之间。
Through his exposure in China such as Shanghai, Shenzhen, Wuhan and currently in Changzhou, he truly understands the importance of keeping the tradition with a twist of fusion to suit international and local palates. Chef Krumm, with his life motto of "food, will lift everyone's life", is constantly explore in creating dishes with variations of Asian and Western cuisines. The calm environment and lifestyle of Changzhou help in boosting his creativity in creating new cuisines for the local market. Chef believes with fresh ingredients, eloquent simplicity and utmost attention with a personal touch during food preparation, it will enhance the natural flavor thus gives a deep impression on guests. With a high level of expectation, Chef himself involve from the initial stage of procurement of ingredients until to the presentation of the food.
以 Krumm在中国上海、深圳以及常州等多个城市的工作经验来看,他真的了解保持传统融合以适应国际和地区口味的重要性。他的人生座右铭是:"食物会提升每个人的生活",不断探索创造具有亚洲和西方美食变化的菜肴。常州平静的生活环境和生活方式有助于提高他创造当地市场新菜肴的动力。  Krumm主厨相信通过新鲜的食材、简单的烹饪和细致的食材切配,可以将食物的天然美味传递给顾客。他自己从食材准备到最终呈现都是亲力亲为。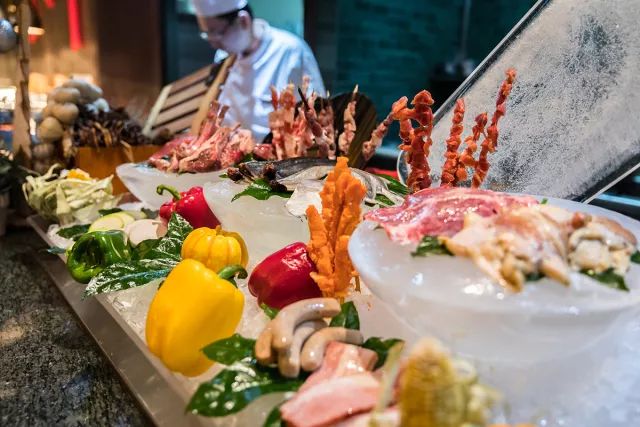 It has been a tradition for Marco Polo Changzhou to host an event during Easter Day with family-oriented activities with prizes within the garden oasis. Some of the notable activities are colored eggs with chocolate surprise and eggs hunting. To whom may not realize it, most of the candies and chocolates that offer during the event are freshly made in the hotel by Chef Krumm and his trustworthy team. Besides the event, Easter Brunch offers sumptuous buffet spreads with specially prepared traditional Easter offering for guests to enjoy with their beloved family and friends.
常州马哥孛罗酒店一直延续着复活节家庭活动的传统,今年马哥孛罗会在雅园咖啡厅举行彩绘彩蛋以及彩蛋寻宝活动。你们可能不会料想到,活动期间提供的大部分糖果和巧克力均由主厨Krumm及其值得信赖的团队新鲜制作。 除此活动之外,复活节早午餐还提供丰盛的自助餐和传统的复活节特色菜肴供客人与亲爱的家人朋友一起享用。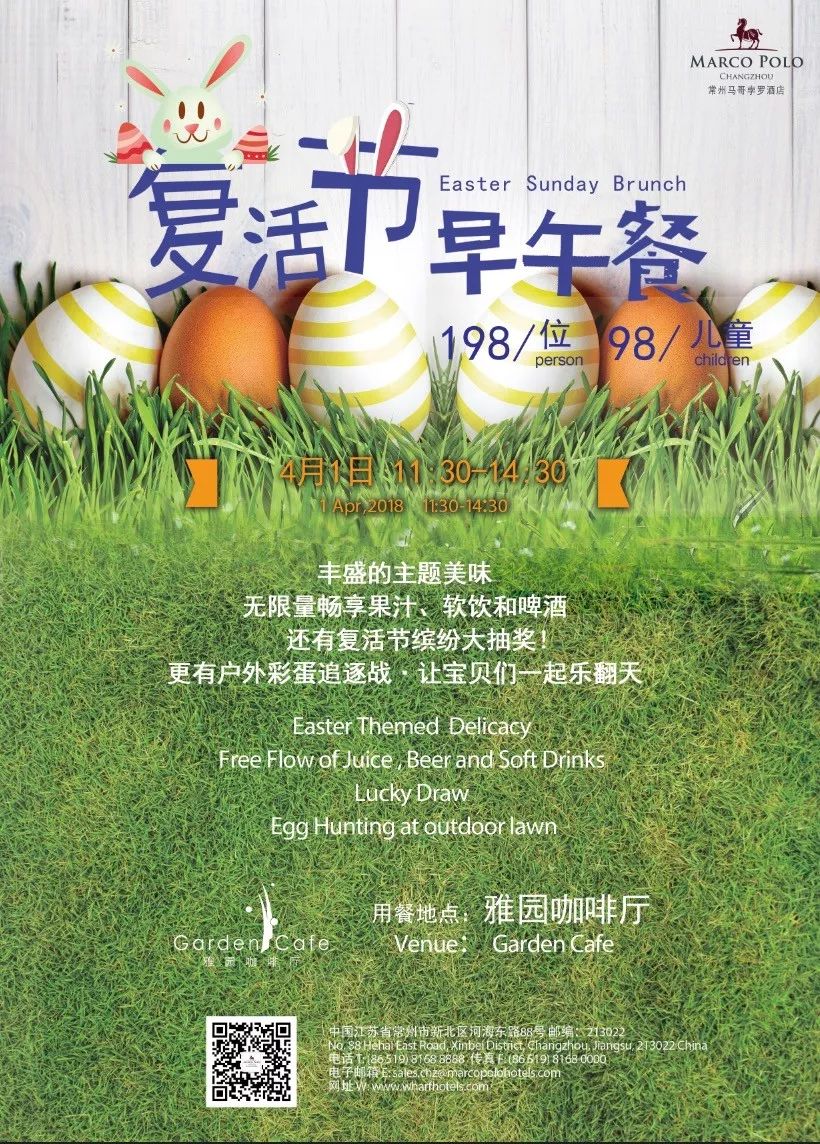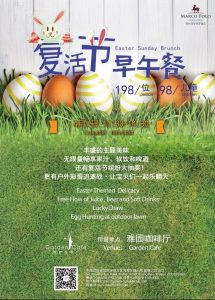 With a lush garden on 78,000 sq meter landscape and a walking distance to the evergreen Dinosaur Park, Marco Polo Changzhou serves the right atmosphere for guests to celebrate Easter Day with their loved ones.
坐拥7万8千多平户外绿地的常州马哥孛罗酒店,可直接步行至常州中华恐龙园,也是与您的至亲挚爱庆祝复活节的绝佳之选。