It is easy to overlook these simple pleasures from the crowded, modern cities many of us call home. The pressure to succeed drives us speedily through our urban lives and even into our vacations. The desire to see the best or the oldest or the most famous landmarks pack us into planes and trains with thousands of others driven to catch a glimpse and a picture of some site already immortalized in books, poems, art and statistics. In China, this cycle is especially easy to fall into as there is so much to do and see, both at home and at the countless famous must-see destinations that pepper the country.
从我们许多人称之为"家"的拥挤现代城市中,很容易忽略这些简单的乐趣,渴望成功的压力驱使我们迅速地度过城市生活,甚至进入我们的假期。想看到最好的、最古老的或最著名地标的愿望把我们带到飞机和火车上,成千上万的人驱车去看了一眼,一张已经在书籍、诗歌、艺术和统计数字中永垂不朽的某个地点的照片。在中国,更容易陷入这一循环,因为无论是在国内还是在无数著名的必打卡景点,都有很多值得去做和去看的事情。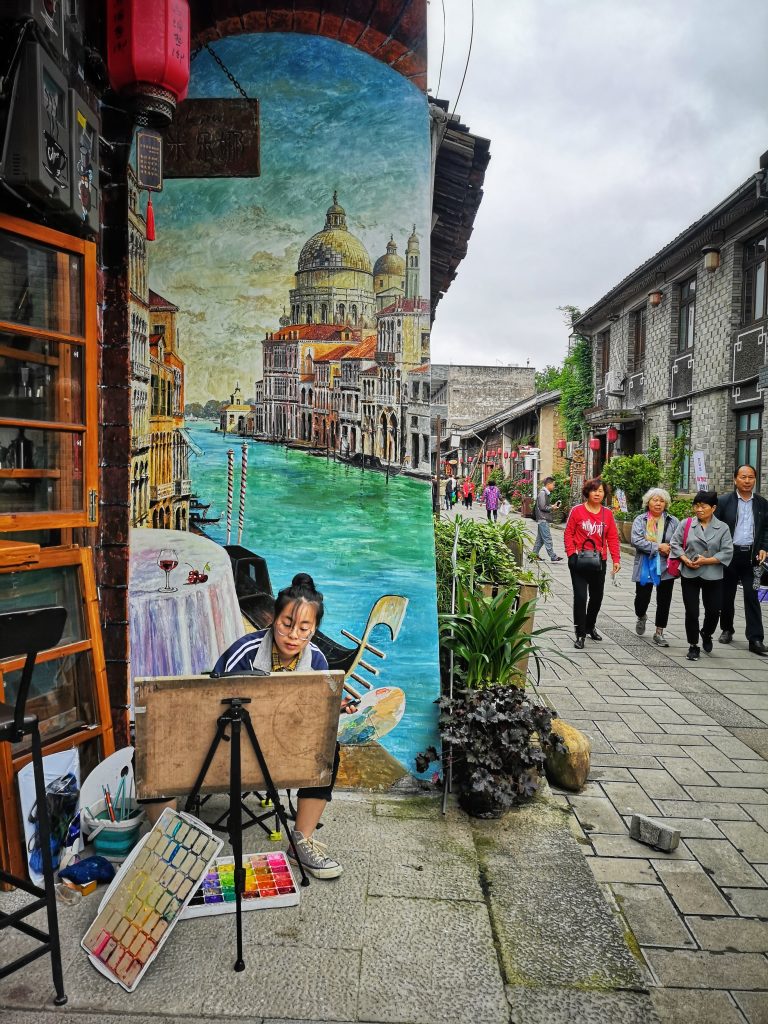 But there are still places that defy these trends; pockets of quiet nature, rich in their own culture, but overlooked by the typical tourist crowds. The District of Liandu in the modest city of Lishui is one of these. Tucked amidst mountains, rivers and forests, the area has long maintained a reputation for its beautiful views and nature scenes, which the local government has managed to preserve despite Eastern China's rush to develop over the past few decades. Lishui boasts an impressive array of official ecological titles as a result, as well as unofficial nicknames such as "East China's largest oxygen bar."
但仍有一些地方无视这些趋势:自然宁静,富有自己的文化,但被典型的游客所忽视。丽水这个中等城市的连都区就是其中之一。该地区位于山川、河流和森林之中,长期以来一直以其美丽的风景和自然景观而闻名,尽管中国东部在过去几十年中发展迅速,但当地政府一直设法保护这些风景和自然景观。因此,丽水拥有一系列令人印象深刻的官方生态称谓,以及"华东最大的氧吧"等非官方昵称。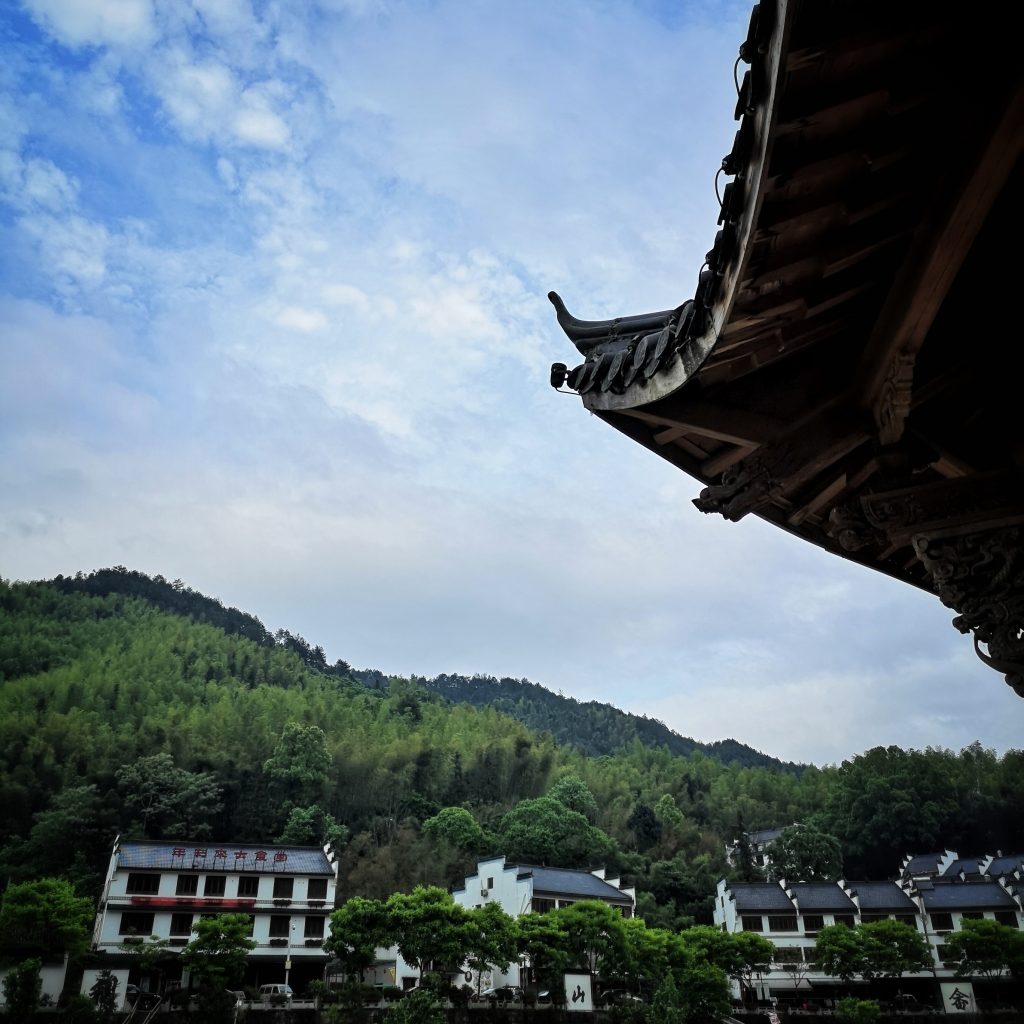 Despite its picturesque scenery, Lishui is little known outside of China, and even the domestic tourism market tends to overlook it in favor of more famous areas like Huangshan, a few hours' drive to the northwest. Yet this gem is definitely worth a visit. I recently had the opportunity to spend three days enjoying the city's villages, parks, museums and food, and I came away from the experience anxious to return—perhaps with a few friends to share it.
尽管丽水风景如画,但在中国以外却鲜为人知,甚至国内旅游市场也倾向于忽视它,而更为著名的地区如黄山,距离西北部只有几个小时的车程。但这颗宝石绝对值得一游。最近,我有机会花三天的时间去欣赏这个城市的村庄、公园、博物馆和食物,我从渴望再返回的经验中走了出来,也许这样能和几个朋友一起分享。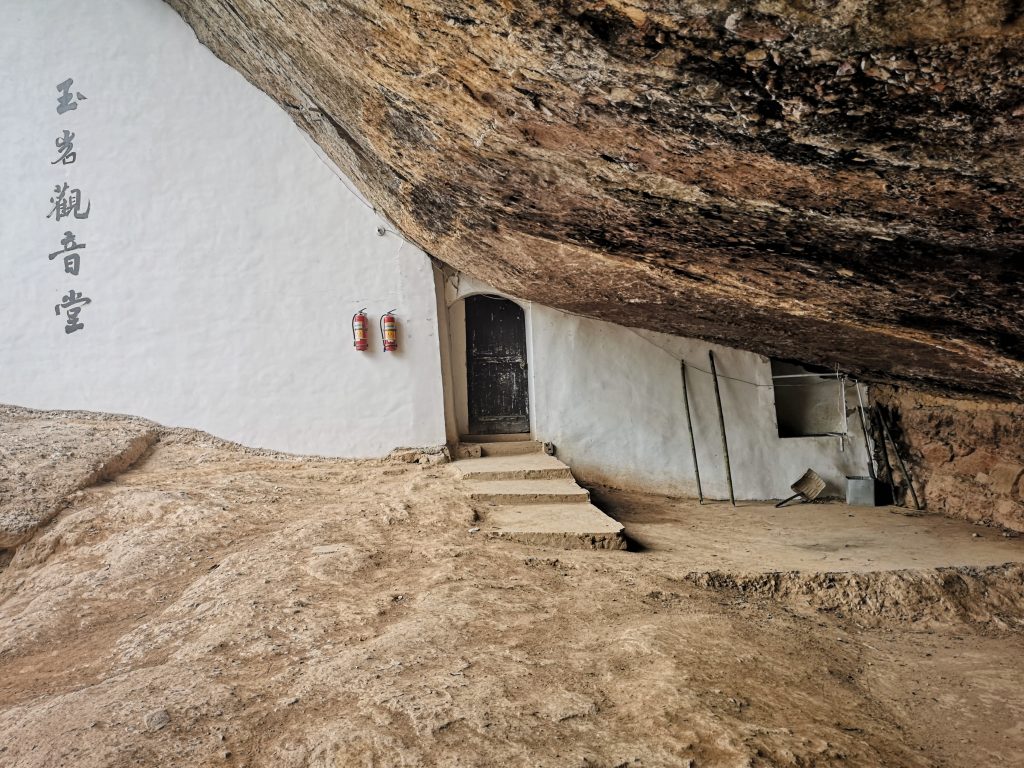 Village Life | 乡村生活
It is said that to understand China, you need experience its countryside. For thousands of years, China's great advances and innovations in art and technology came from the land: paper from trees; porcelain from the earth; tea, silk and alcohol from agriculture. This also happens to be where I began my journey in Lishui: in green fields of the Shaxicun She Minority Village at the base of Dongxiyan Scenic Area.
据说,要了解中国,你需要体验它的乡村。几千年来,中国在艺术和技术上的巨大进步和创新来自于土地:来自树木的纸;来自大地的瓷器;来自农业的茶、丝绸和酒精。这也是我在丽水开始旅程的地方:在东西岩风景区的沙溪村的绿地里。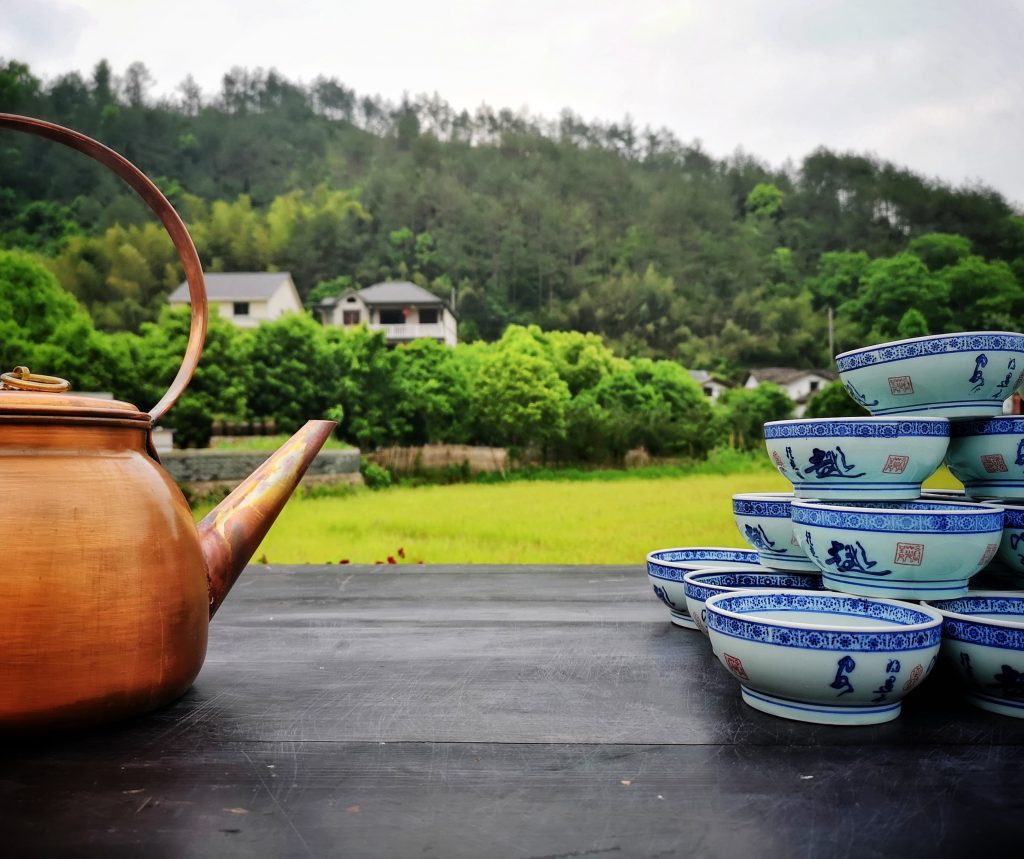 The She ethnic minority are one of China's 56 ethnic groups and are found mainly in southeastern provinces such as Guangdong, Fujian, and southern Zhejiang. Most She people use a language, Shehua, that shares similarities with Hakka. Historically an agricultural people, many of their festivals and traditions pay homage to the land and seasons upon which their crops and therefore their livelihood depends. Shaxicun is a tranquil community bejeweled with fertile fields and gardens. While the tourism industry is very much alive here with newly constructed guesthouses sprouting throughout the village and an evening dinner performance that introduces many of the local songs, dances stories and specialties to curious visitors, there is still a strong sense of a close-knit, lively community.
畲族是中国56个民族之一,主要分布在广东、福建、浙江等东南省份。大多数畲族人都使用与客家人相似的语言,畲族语。从历史上讲,农人的许多节日和传统都向他们的庄稼赖以生存的土地和季节致敬。沙溪村是一个宁静的社群,拥有肥沃的田野和花园,虽然旅游业在这里非常活跃,新建的宾馆遍布全村,晚上的晚餐表演向好奇的游客介绍了许多当地的歌曲、舞蹈故事和特色,但仍然有一种强烈感觉,它们是紧密联系、活跃的社群。
Into the Woods | 进入树林
A visit to Shaxicun isn't complete without a visit to its 4A grade National Scenic Area, Donxiyan (Dongxi Rock). Hire a guide, and you can enjoy an informative and entertaining hike up a paved path into a chilled forest. Bamboo, camphor trees and evergreens mingle with ferns and other jungle vegetation. Orchids dangle precariously from vines. Occasionally, the path leads to a poetically named cave, rock or view before snaking back again. The park is big enough that it could easily take up half a day if you aren't the type to constantly stop for selfies.
没有参观国家4A级风景名胜区东溪岩(东溪岩),对沙溪村的游览是不完整的。雇一名导游,你可以享受一次咨询丰富、娱乐性强的徒步旅行,沿着一条铺好的小路进入一片寒意的森林。竹子、樟树和常绿植物与蕨类植物和其他丛林植混搭在一起,兰花在藤蔓上摇摇欲坠。偶尔,这条小路会通向一个富有诗意的洞穴、岩石或景色,然后再蜿蜒返回。公园足够大,如果你不是那种经常停下来自拍的人,很容易就要花上半天的时间。
Oils and Water | 油和水
Less than an hour's drive from Shaxicun is the Guyan Huaxiang Scenic Area. An old-fashioned ferry carries you up the Da River, past mist-shrouded mountains and fishermen pushing bamboo rafts with wooden poles along glassy waterways to a serene waterfront village.
距沙溪村不到一小时的车程就是古岩华翔风景区。一艘老式的渡船载着你上了大河,经过雾蒙蒙的群山,渔民们用木桩沿着光滑的水道推着竹筏来到一个宁静的水滨村庄。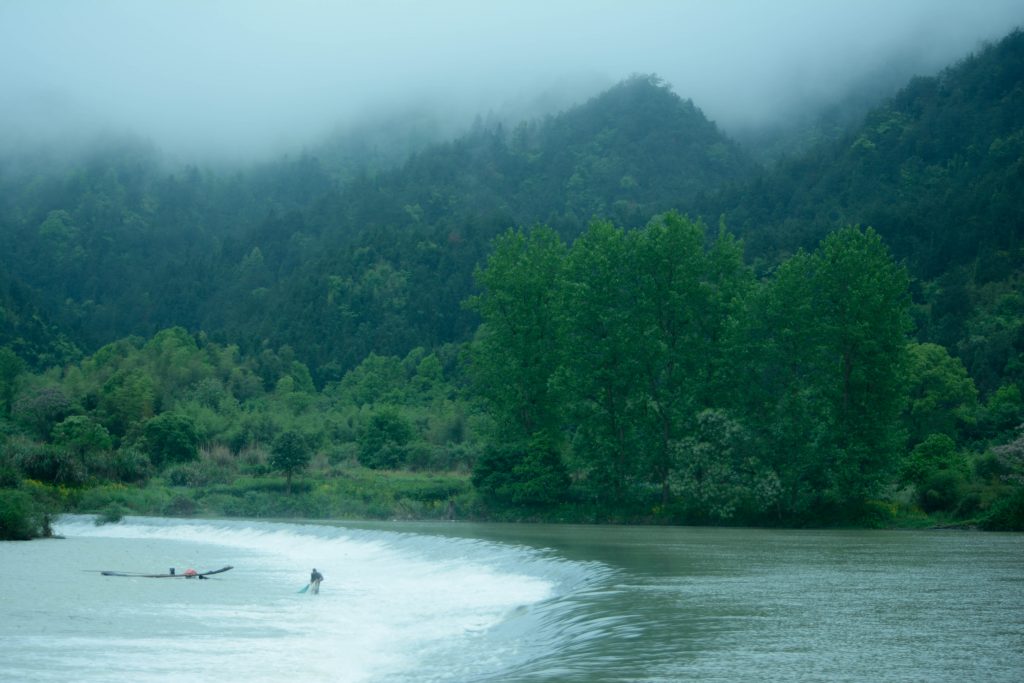 Huaxiang translates to Painting Village. The story goes that the area around the village is so beautiful that artists flock here from afar to paint. Along the village streets, you'll find offbeat offerings ranging from cafes and music bars to artists' studios, workshops and all kinds of handmade items. The village is also home to an impressive number of art schools, and students set up easels in the streets to practice their craft. Museums and galleries show off the works of local and visiting artists. Many of the local studios and artists produce their works for foreign art markets, but it is possible to buy directly or commission custom pieces, or even better, to sit along side them, pull out your paints and make your own.
花乡译作绘画村,传说这个村庄周围区域非常美丽,艺术家们从远处聚集在这里画画,沿着村庄的街道,你会发现各种各样的特产,从咖啡馆、音乐酒吧到艺术家的工作室、工作室和各种手工制作的物品。这个村子里还有许多艺术学校,学生们在街上架起画架来练习他们的技艺。博物馆和画廊展示当地和来访艺术家的作品。许多当地的工作室和艺术家为国外的艺术市场输出他们的作品,但可以直接购买或委托定制,甚至更好的是,坐在旁边,泼出你的画漆,自行创作。
Beyond Village Life | 超越乡村生活
The further you explore, the more you find. Some enterprising village members in Lishan Village, an endpoint for the Guanling Ancient Road, have set up an imposing adventure park over a mountain creek that progresses in difficulty the higher you get. This is in addition to their spectacular lotus ponds that dazzle during summers and family-friendly recreational farming activities. Jiulong Wetland Park is filled with broad grassy fields perfect for little legs to romp and roll.
探索得越远,发现的就越多,在关岭古道终点的立山村,一些上进的村民在山溪上建了一个壮丽的探险公园,难度越大,越高越好,除了他们壮观的荷塘,在夏天有适合家庭休闲的农业活动,令人眼花缭乱,九龙国家湿地公园是一片广阔的草地,非常适合小孩子们嬉戏打滚。
The city of Lishui also has an urban core that in many ways resembles a great many moderate Chinese cities. The Lishui Museum is large and impressive and covers a generous swath of natural and cultural history. Zhejiangosaurus, a nodosaurid dinosaur was discovered in Lishui, and the fossils are proudly on display, alongside evidence of the area's natural wealth: minerals, plant and animal species are all represented. A short walk to the Astronomy Tower offers panoramic views of the city and surrounding mountains as well as an introduction to Chinese astrology within an immaculately kept pagoda. There is also a photography museum in the city, and a surprising street nearby that pays homage to the history of photography in China.
丽水市也有城中心,在许多方面类似于许多温和的中国城市。丽水博物馆规模庞大,令人印象深刻,涵盖了大量的自然和文化历史。浙江龙是在丽水发现的一种结节龙恐龙,骄傲地展示出了它的化石,同时也是该地区自然资源丰富的证据:矿物、植物和动物物种都有代表性。到天文学塔走一小段路,可以看到城市和周围山脉的全景,还可以在一座保存完好的宝塔内了解中国的占星术。这座城市还有一个摄影博物馆,附近还有一条令人惊奇的街道,向中国摄影史致敬。
Eating It Up | 吃掉它
Eating in Lishui is a fantastic experience. Food is fresh and crisp, and the options are diverse, especially the vegetables. Flavors tend toward the mellow and the subtle. Bamboo and mushrooms appear often. Lishui mushrooms even enjoy a bit of fame beyond the borders of the city. If you're a mushroom fan, the mushroom hotpot is light, flavorful and very special.
在丽水吃东西是一种奇妙的体验。食物鲜脆,选择也多种多样,尤其是蔬菜,口味滋润微妙,竹笋和蘑菇经常出现。丽水蘑菇甚至名扬城外,如果你是一个菌类控,蘑菇火锅清淡,很香,非常特别。
Where to Stay | 停留在哪里
Lishui has the usual assortment of business hotels, but it also has more interesting and atmospheric places to take a rest. Out in the villages, homestays and family run Bed & Breakfasts are common. I stayed in Shejia Xiaozhu in Shaxicun, a gorgeous old country house. In the city core, Heyin City Bed and Breakfast even pays homage to this culture of countryside hospitality with an atmospheric village-themed boutique inn within a shopping plaza. One very impressive project is Huanting Xiananshan Eco Resort, a beautifully designed restoration of an entire ancient village. Thoughtful accommodations like these all bode well for Lishui's future as a sustainable tourist destination for those looking for a romantic experience of China that's accessible, but a bit off the beaten path.
丽水有各种各样的商务酒店,但也有更有趣和更大气的地方休憩。在乡村,民宿和家庭经营的床铺和早餐很常见。我住在沙溪村的畬家小筑,那是一座美丽的老乡村别墅。在市中心,河阴市的床和早餐甚至在购物广场内有一家以村庄为主题的精品酒店,向乡村的热情好客文化致敬。其中一个令人印象深刻的项目是华亭仙山生态度假村,这是一个设计精美的古村落修复项目。这些体贴的住宿条件预示着丽水作为一个可持续旅游目的地的未来,对于那些寻求中国浪漫体验的人来说,这是可以到达的,但有点偏离了老路。