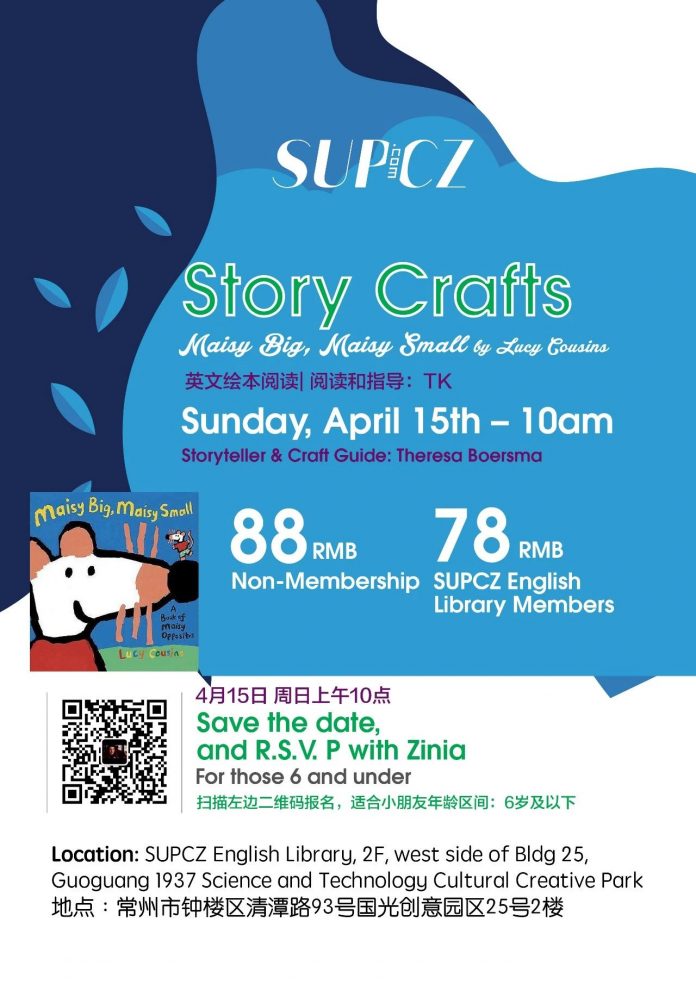 Story Crafts|Maisy Big, Maisy Small by Lucy Cousins
英文绘本阅读<小鼠波波——露西·卡曾斯>
This story about Maisy the mouse will introduce us to opposites. Then we will all complete a craft together also based on this theme.
反义词趣味学习&手工
Spring Dreamcatcher Workshop | 捕梦网制作
Learn how to make dreamcatchers with an American dreamcatcher-maker
和洋网红TK一起制作捕梦网
|What is a dreamcatcher?
The first dreamcatchers were handmade willow hoops on which a net or "spiderweb" was woven. In some Native American cultures, dreamcatchers were traditionally hung over cradles as a form of protection against bad dreams. Sometimes sacred items, such as feathers, beads or other protective charms were woven into the web. These days, dreamcatchers are typically sought after as beautiful decorative items for the home. Although, it isn't unusual to find one hanging over a child's bed in the US or Europe to ward off bad dreams and welcome the good.
最初的捕梦网是由用树枝编成一个圆圈,然后在上面缠绕编制。在一些美洲土著文化中,人们通常在床头挂捕梦网来过滤噩梦。捕梦网上通常会装饰一些代表神圣的东西如羽毛,珠子或者其它一些象征保护意义的物件。现在,捕梦网更多的被当作装饰物。不过,在美国或欧洲,人们还是会在孩子的床头挂上捕梦网来防止噩梦。