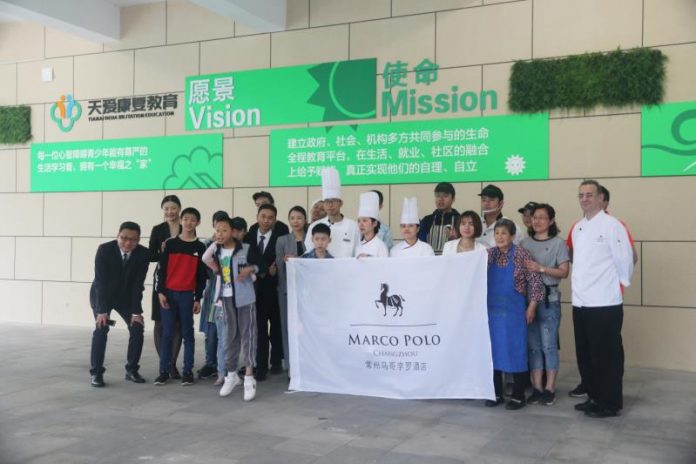 25 May 2018 (Changzhou China) – As part of recognition in celebrating incoming Children's Day, Marco Polo Changzhou's management team have planned out an extensive activities with personalized gifts to special needs of autism children in Tian'ai Children Care Center.
2018年5月25日(中国,常州)–在六一儿童节即将到来之际,常州马哥孛罗酒店管理层于5月25日来到常州天爱儿童康复中心看望这里的自闭症儿童,为他们送上了酒店特别准备的儿童节礼物,一起度过了一个愉快的上午。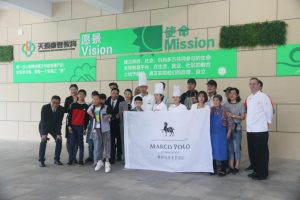 According to the survey, one in 68 children is having autism. Autism or Autism Spectrum Disorder(ASD), refer to a range of conditions characterized by challenges with social skills, repetitive behaviors, speech and nonverbal communication. As a result, children with autism are usually being neglected by society from their tender age.
据一项研究显示, 每68个孩子里就有一个是自闭症, 他们容貌与正常人无异却无法与人正常沟通,漠视情感、语言发育迟滞、行为重复刻板。因为没有太过明显的外在表现,因此常常被人忽视。
Since hotel operational in 2014, Marco Polo Changzhou has committed to extend helping hands as part of annual public welfare movement. This project is to give back to the society within means in making a difference in the lives of community.
常州马哥孛罗酒店自2014年开业以来一直坚持不懈地致力于社会公益性事业,积极履行酒店的社会责任,回馈社会。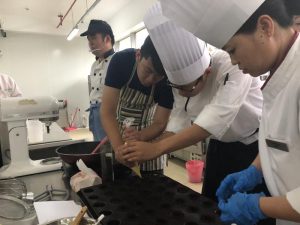 Mr. Alain Krumm, Executive Chef with talented culinary team organized a tailor made and interesting cooking class for children. Besides of new experience and exposure, this activity will breathe new interest and learning process for children in Tian'ai Care Center.
来自法国的行政总厨康海轮先生携手饼房甜品大厨带来了一场别开生面的甜品制作课,不仅丰富了孩子们的学校生活,提高了他们的动手能力,还为他们带来了甜蜜和快乐。
Ms. Sammi Xiong, Director of Sales & Marketing quoted, "It has always been an important goal to contribute to Changzhou society. Every one of us in the hotel are proud of the contribution to the education for children with autism. In the future, we will continue to assist these special children."
酒店市场销售总监熊芳女士表示:"对公益事业的投入一直是常州马哥孛罗酒店的一项重要工作。酒店全体员工都为能向自闭症儿童的教育事业贡献力量而倍感自豪。我们还将继续不遗余力地将爱心助学慈善活动进行下去,为更多罹患自闭症的孩子们创造更好的学习环境。"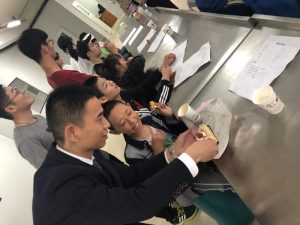 She also added that Marco Polo Changzhou hopes this movement will improve public awareness and acceptance on autism.
此外,熊芳女士还表示,希望通过常州马哥孛罗酒店的公益行动呼吁社会各界能更多关注和帮助这些孩子,让他们走出孤独,勇敢快乐地面对人生。